Quality Over Quantity
We Do It Right The First Time
---
At Sturgess Construction, we think building or renovating a home should be a careful, deliberate process that meets all your needs, not done so quickly that you don't know what happened or the mistakes are covered up.
We ensure that our customers are put first, no matter what. When we started over 30 years ago, we believed in providing quality work at a fair price that meets your family's needs, and we still do today. We're your builder/contractor yesterday, today and tomorrow.
Russ Sturgess
OWNER/CONTRACTOR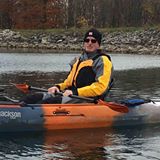 Bill Sturgess
OWNER/CONTRACTOR
BUILDING a new Home?
Explore Your Options With Us
We know building a new home can be overwhelming and sometimes stressful. We are not high pressure salesman. We want to help guide you through the design and features for your home that will last for many years. That's why we discuss your options before having you sign any paperwork – we want you to be able to make the best choice for your family.
Once you have decided on a design and features for your new home. We will price it out that way. Every home is different so using a price per sq/ft doesn't work. It is only used by us for a guesstimate.
We can build from your completed plans or design a home from our CAD software.
We will build on your home site or help you find one that suits your needs.
Rest Assured In Our Services
Are you planning on doing an addition, deck, kitchen, bathroom or renovation. Rest assured with over 30 years in the construction industry we can help. We will design, plan and give you ideas to properly complete whatever your project may be. We use quality materials and craftsmen to insure the job is done right.
We also believe in small town values and honesty. You'll get more than you expect with exceptional service.